Hello Friends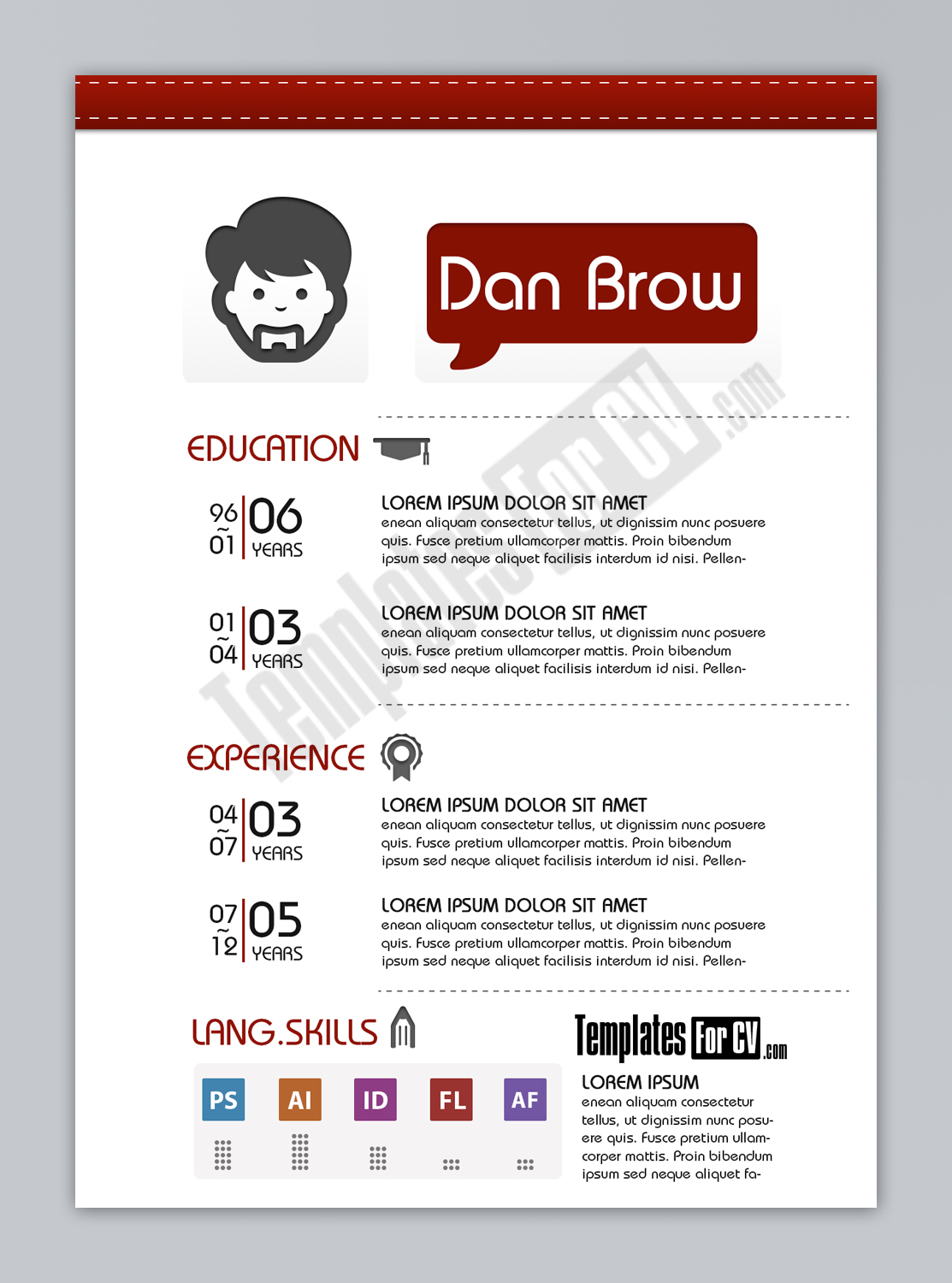 It takes recruiters an average of "six seconds before they make the initial 'fit or no fit' decision" on candidates based on resumes, according to research conducted by TheLadders. With this kind of competition, you need to have a flawless resume to get through the screening process.
We write a lot about resumes — what to do, what not to do — so now we're introducing a guide to crafting a curriculum vitae that will get you into the interview room. However, these rules are general advice we compiled from career experts. Everyone should tailor their own resume depending on the industry they're in and the position they're applying for.
Tailor your resume to the specific position you're applying for.
You're basically selling yourself on that piece of paper, so mold the information to reflect what your potential employer is looking for in an ideal job candidate. This is different depending on your industry.
Put your name and contact info at the top.
1. Put your name in bold face and/or regular caps.
2. Include your full address and home, work (optional) and/or cell phone numbers and your email address but do not bold these.
Decide if you want to include an objective.
We've heard experts go both ways on this, so you need to decide for yourself if you want to include an objective. Peri Hansen, a principal with a recruiting firm, tells Penelope Patsuris at Forbes that an objective is "the fastest way to pigeon-hole yourself" and if you "specify 'Asset Manager' you may not even be considered for 'Financial Planner.'" On the other hand, Alex Douzet, CEO of TheLadders, tells us that everyone should include an objective and compare it to a "30-second elevator pitch" where you should "explain who you are and what you're looking for." The bottom line is to only include an objective if it's not generic.
The length of your resume should reflect years of experience.
This might be difficult if you've had a lot of experience and you're proud of all of it. But this doesn't mean it's necessarily relevant. Cut it down. If you're in your twenties, your resume should only be one page — there's not enough experience to justify a second one, Alison Green writes in U.S.News & World Report. However, if you've had more than 10 years of experience, you can add a second page, Douzet tells us.
Hiring managers only care about what you can do for the company, so if you can't connect your hobbies to the job you're applying for then leave them off your resume. If your extracurricular activities are relevant, you can include them at the bottom. "I don't really care what kind of a person you are," Paul Ray Jr., CEO of recruiting firm Ray & Berndtson, tells Penelope Patsuris at Forbes. "I want to know what you can do for me."
Don't list your references.
If your prospective employer wants to speak to your references, they'll ask you. Also, it's better if you have a chance to tell your references ahead of time that a future employer might be calling. Alison Green writes at U.S.News & World Report: "Unless the company has specifically asked for something other than a cover letter and resume, don't send it. Sometimes candidates include unsolicited writing samples, letters of recommendation, transcripts, and so forth. In most cases, sending these extras without being asked won't help you, and in some cases it can actually hurt."
Create your own CV template.
The pre-made resume templates offered on word processing programs like Microsoft Word just scream "template," Jacqui Barrett-Poindexter writes in Glassdoor. You can use those templates as a guide, but create your own final copy. Furthermore, you should always stick to a format that's appropriate in your industry.
Use plenty of white space to draw the reader's eye to specific items.
Don't include so much information that it gets distracting. "Make it pleasing to the eye, and balanced with bullets, italics and bold font," Roxanne Peplow, career advisor at Computer Systems Institute, tells us. "Have your name stand out in bigger and bold letters ... bullet point your accomplishments. Too many words on a page are exhausting to read."
Barbara Safani of CareerSolvers suggests using LinkedIn's skills section to find the keywords that would most likely be used in a company's search query database. To do this, click on the "More" tab in your LinkedIn profile and enter a type of skill or description into the search box. This will result in a list of related skills popping up, which you can use as keywords on your resume.
Only include relevant work experience.
"Resumes are a summary of the most important data," Debra Feldman, a job search expert, tells Tahmincioglu. "In my opinion, a part-time job just to pay the bills would not fall into that category." Peplow tells us that even if you have minimal work experience, this doesn't mean that you have nothing to offer. Highlight your transferable skills, which are the ones that you can use from one job to the next — regardless of the position.
Use bullet points to list responsibilities and accomplishments.
Under each job or experience you've had, list your responsibilities and accomplishments in no more than three to five bullet points, writes Jasper Anson in AskMen.
Put a number to your accomplishments.
Your resume is for experience and accomplishments only. It's not the place for subjective traits, like "great leadership skills" or "creative innovator, says Alison Green in U.S.News & World Report. You should always try to quantify your accomplishments.
Keep information about your education as short as possible.
Include only relevant education information: the name of your college, your degree, and the year you graduated. Susan Adams writes in Forbes that experienced workers should include their education at the end of their resumes. If you're a new graduate, you should consider including a list of course work that's relevant to the position you're applying for. And don't even think about listing your high school education and activities — unless you're under 20 and "have no education or training beyond high school," according to Tracy Burns-Martin's book "Before and After Resumes."
Use a chronological resume format.
The chronological resume — which is really reverse-chronological — is the format most often used. On the other hand, a functional resume doesn't include a chronological job history, but instead focuses on skills and abilities.
All resources and content from so visit: -